How Long a Resume Should Be?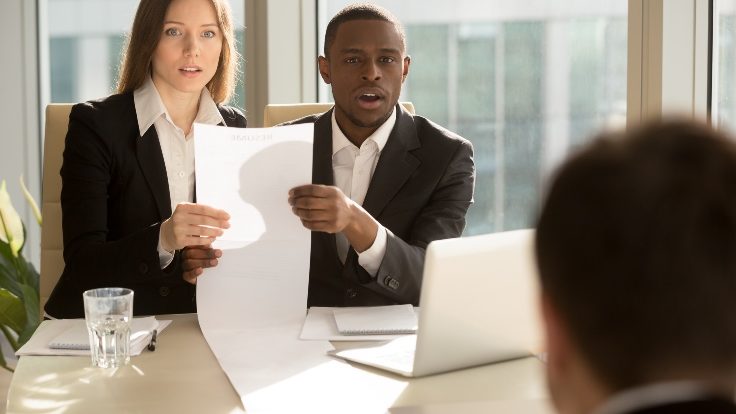 You always have to prioritize creating a resume that sparks the recruiter's curiosity, but how long should that resume be? The length of your resume will depend partly on the structure and partly on the amount of your related experience.
Here you will learn about:
Although there are some general guidelines to follow for resume format and length, the content of your resume and the skills you present also need to quickly and efficiently catch a recruiter's eye.
According to a 2018 Ladders study, recruiters spend an average of 6 seconds reviewing resumes. They skim each document for name, job titles, education, and stand-out skills.
In this article, we will go over how long a resume should be, why the length is important, and some tips you can include when you create your resume yourself or use a free online resume builder like ResumeGiants!
How Many Pages a Resume Should Have?
A resume's length will firstly depend on how much experience you have. Recent college graduates would have different resumes than tenured professors, for example. Thus, the following is a rough estimate of how many pages you may expect your resume to be.
When to Use One-page Resume
The reputation of the one-page resume basically stems from the concept that recruiters move through applications very quickly, and you want to catch their eye as efficiently as possible. They are less likely to flip through multiple pages when work experience can often be summarized more concisely.
If you just graduated from college, then one page should be sufficient for seeking entry-level jobs. Internships, relevant academic projects, and relevant coursework are viable options for a single-page document.
If you are switching careers, you may want to carefully curate transferable skills from past jobs to match them with a new career. For instance, discuss how you properly managed a team to show your management skills.
When to Use Two-pages Resume
Most people will try very hard to fit their experience on one page regardless of their years in a career since older jobs will probably not be as relevant and can be minimized.
Now, if you have three or more years of career experience, especially in a highly technical or complex field, two pages could be more appropriate.
A general rule of thumb is to include the last 10 to 15 years of experience, which gives you a chance to highlight recent accomplishments. A recruiter will see that you are actively improving your skills, potentially netting interviews for more advanced positions.
If you feel worried about creating job gaps by leaving out older or less relevant jobs, consider using section headings titled "relevant work experience" to show the recruiter that your experience is not an exhaustive list.
When to Use Three-pages Resume
The rare need to use three or more pages could occur for those with academic backgrounds or government experience who are looking for executive-level positions or jobs that specifically request more information than can fit on one page, among other specific scenarios.
A curriculum vitae may be needed in some circumstances; also known as a CV, it is several pages long. It provides space for listing awards, public speaking events, and more.
How to Include Relevant Info in your Resume
Your resume evolves as you accrue more job experience. It tells a narrative of who you are as an employee. As such, you may try to strike a delicate balance between meaningful content and concise length. Read on for ways to enhance your resume's content.
Write Up Everything into a Master Resume
You may consider compiling a master resume, so you can keep details about your entire work experience in one place. So, list every hard and soft skill you can think of for every job you had, even positions you held as a kid, without worrying about length, and then edit it down later based on what's relevant.
Use the master resume to remind yourself how far you have gone in your professional career, as well as what you are capable of achieving in the future.
The master resume will act as a starting point for any future job application. Rather than rewriting your resume every time, create a copy of the master resume, whittle it down, and format it to fit any job description.
Answer the Job Description
Next, carefully read each job description. Employers typically expect specific skills from applicants. Consider the following questions while answering a job description:
1. Does the Resume Tell a Compelling, Coherent Story about your Experiences and Who you Are as a Candidate?
Every job description will ask something different from you, hence not submitting the same resume to every employer. Read the description carefully and include relevant experience when you write your resume. Careful placement can highlight your skills as well as your personality.
If you have a job where only a fraction of the work you put in relates to the job opening, place the most attention on those parts:
In those sections that you want to emphasize, elaborate on your work accomplishments. Detailing how much money you saved a company is more impactful than listing your duties for them. Use quantitative data and reuse keywords that were included in the job description when possible.
Eliminate experiences you deem irrelevant. For example, if you are applying for a marketing position, start with your master document and flesh out a writing job that involved marketing, but consider deleting a restaurant job, if you have more than one page worth of content. If you held a volunteering job for a field not associated with the job, then consider cutting that entry.
In its place, include another job or personal project you worked on, demonstrating necessary skills.
Does it Look Clean, Neat, and Easy to Read?
Spend time not only checking for content, but making sure the resume is clean and easy to read:
First, always check for grammar mistakes. If you are seeking an editorial position, but heading titles are misspelled, it may not reflect well on who you are as a candidate.
Also, play with font type and size. For text size, keep it between 10 and 12 point fonts. Any less, and the resume's content will appear too tiny and illegible. Anymore, and recruiters may believe you are increasing the size to make up for the lack of content. There are myriad fonts to test, including the classically legible Times New Roman, Arial, Cambria, etc.
Additionally, aim for the appropriate margins: 0.5, 0.75, or 1 inch. Resumes with less text may benefit from a larger margin, such as 1 inch. On the other hand, if you have more text, then consider experimenting with smaller margins.
Top Tip: Use one of our free resume templates to get a winning resume.
How to Shorten your Resume
Here are a few tips that can help shorten a resume. While some may seem like small changes, every edit matters while sizing your job application materials.
Try to limit each bullet point for every job to one line. For more relevant employment, you can use two lines, but emphasize your skills with practical examples.
Avoid fillers words, such as that, the, a, an, like, etc., where possible. Replace them with words that provide more meaningful content.
Drop your references' contact information, since you should be asked for them at the interview. Alternately, if they're requested in advance, provide them on their own page instead of including them within the resume.
Use keywords listed in the job description. The technique could help your resume get through an algorithm and into the hands of an actual person.
Start from scratch, as it can help you break down your resume's essential elements. Then, add what you need from the master document until the new one is in good shape.
Streamline your information depending on your job experience. If you are looking for a mid-tier position, include your education but remove your GPA.
Conclusion: a Resume's Length is Up to You
While general guidelines, like the one-page rule, exist to help standardize application materials and make things easier for hiring managers, use your own judgment to determine what's important to include. Although resume length requires some thought, you can get a job offer by focusing on the skills that matter most.
Try not to let rejections discourage you or make you careless with your job materials. Instead, change up your strategy and focus on relevant experience while making your resume concise and easy to read. Best of luck in your job search!