How to Include Volunteer Experience on Your Resume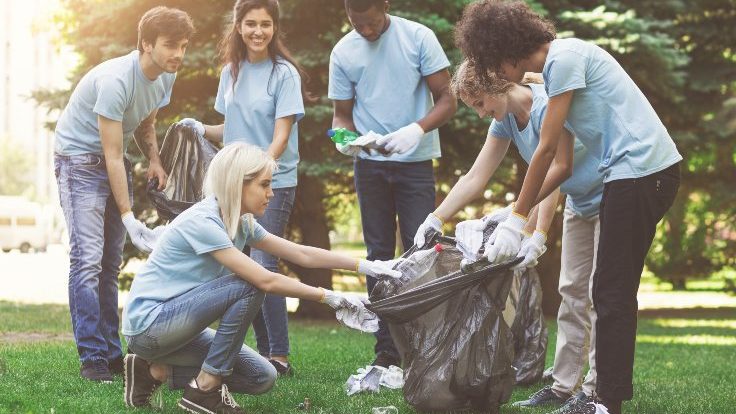 A resume is nothing short of a professional mirror. It gives your employer a first impression of you, so a resume with no work experience is the last thing you want to showcase.
Whilst styling your resume can be easily achieved with the help of a free resume builder, it is not all about the looks, but the contents as well.
In this post, you will find:
Encapsulating professional achievements should be a prime focus when writing your resume, yet volunteering work, as a key addition to your resume, often goes unnoticed.
Questioning whether or not you need to incorporate extracurricular activities on your resume can be a painful process—after all, who knows what your prospective employee will appreciate?
But, in learning how to write a resume (internal link), you will discover just how crucial volunteering work can be to your hirer. As for the where and how to include it—our detailed guide below will tell you everything you need to know. Keep reading!
Volunteer Work vs. Working for Free
Although most volunteering cases are considered 'pro bono,' in your resume, volunteer work should not be put in the same basket as working for free—and here's why.
First off, volunteers believe in a goal and serve it to the best of their abilities.
On the other side of the coin, working for free usually means that you are there because you need to polish your skills—not showcase what you can already do. Some internships or training courses may be set up in this way.
Volunteers typically receive compensation in return for their effort and engagement. Of course, the compensation is almost always not financial—networking, professional recommendations, access to formal events, etc., are on the table, too, whereas working for free is just that—free work!
And then, there's the outcome. Namely, volunteers would come back for seconds and build up their resumes further, whereas free workers would think twice before ever working pro bono again—sometimes even at the cost of having a blander resume! Once you've learned a skill, you often won't want to use that skill with another company for free, unless it's volunteer work.
The Pros and Cons of Adding Volunteer Work to Your Resume
On top of all of your professional skills and experiences, there's always the option of including volunteer work to complement and bolster your resume.
Volunteering is a selfless and caring act, and is something that everyone should aspire to do—so, hats off to you for volunteering with your community!
Unfortunately, there are still a few (minor) downsides when it comes to including your volunteering experiences on your resume. Below are listed the advantages and disadvantages of adding volunteering to your resume.
The Pros of Adding Volunteer Experience on your Resume
Contribute to the community—volunteer work is mostly tied to benefiting the whole community. You don't just gain a valuable plus in your resume, but also help everyone around you. An employee will see this willingness to help those around you without the need for financial gain as a big plus.
Learning a new skill—volunteering is usually tied to trying out something new, which also means gaining more transferable skills and enriching your resume.
Doing something you truly love—after all, you won't volunteer if you don't truly believe in the cause and that it will fit your resume perfectly. This shows your prospective employee another strong character trait that can be transferred and applied perfectly to the professional realm.
Broaden your network—being part of a volunteering group lets you meet other people who share the same interests, some of who might even be potential future employers! If the group you volunteered for resonates with your employee (maybe they're an environmentalist too!), you may have just gained another contact, even if you're not successful in the job application.
Enhance your resume—the end goal of including extracurricular activities is to enrich our resumes—and volunteering is at the top of the list of extracurricular activities that a future employee wants to see you engaging in.
The Cons of Including Volunteer Work on your Resume
Can take up valuable space on your resume—including volunteering experience on your resume at the expense of applicable work-related or relevant experiences could actually hinder your chances of landing the job. Remember, in most cases, resumes shouldn't be more than 1-page long, and it needs to be packed with as much relevant information as possible.
Takes time away—when volunteering, one might put all other affairs on hold—like searching for a related job. Although a bonus to your resume, many prefer to opt for a low-paid job rather than volunteer.
Types of Volunteering Experience You Can't Include in Your Resume
Simply put, any volunteering that you have done—one that could help you land your next job, is welcomed.
Some resume examples might even include volunteering work that has no clear connection to the place they're applied to. Be that as it may, this still gives the employer a broader picture of what you can do—not just work-wise.
But, not all types of volunteering may have a place in your resume.
Take activism as an example.
If a cause is your core belief, and you truly think that adding it to your resume will bring you that job, then, by all means, go for it.
Yet, if the company you're applying to might use your activism against you, then it is wiser to keep your volunteering off your resume altogether. After all, your volunteering won't impress every employer and sadly, it might ultimately hinder the likelihood of landing the job you wanted.
Keep in mind, the one reading your resume on the other side is just a person with their own core beliefs and opinions, so your environmentalist activism may be seen as unnecessary 'tree-hugging' by another.
If your volunteering practice is not relevant to the job or doesn't add much to your character traits that other aspects of your resume have touched on, think smarter and leave it off your resume.
How to List Volunteer Work on a Resume
Okay. So you've read the first section of the guide, and you've decided to include your volunteering experience—nice!
Overall, we think it's a good choice. Plus, it is a very simple process and allows you to showcase some valuable professional skills, like management, patient care, planning, and problem-solving.
Here's an example and a few things you need to keep in mind, however, when adding volunteer experience to your resume.
Volunteer, [name of organization], [place and date]
[A bullet list describing your work during that period]
For example:
Volunteer, ABC Corporation, NY
May 2021 – September 2021
Assisted in taking care of the animals;
Cleaned indoor and outdoor enclosure, etc.
If you're still unsure, using our free online resume template might make this easier for you.
Where to Include Volunteer Experience on Your Resume
This depends on what type of volunteering experience you're adding.
Is it related volunteer work or unrelated volunteer work?
Related Volunteer Work
This type of volunteering work is relevant for landing your desired job, so, it is only natural to emphasize it. Usually, related volunteer work belongs to the same section as employment history or, "Work Experience."
Just like listing your previous work experience, you can also list your related volunteer work, too.
This means that you add a title, alongside a bullet point, to describe your volunteering work and highlight your accomplishments in that position.
Unrelated Volunteer Work
It's best to incorporate this part in a separate section. You can name it "Volunteer Work" or "Extracurricular Activities"—anything that would grab the employer's attention.
The way you list unrelated volunteer work is the same as how you list your related volunteer work.
Volunteer Experience on Your Resume: Conclusion
A survey on LinkedIn concluded that 41% of HR Managers employ or consider people with volunteering experience on their resume more often than others.
It doesn't really matter what type of resume format you're using.
What matters are the skills you managed to showcase through your volunteering work and the way these apply to the post you're applying for.
As professionals and employees ourselves, we can say that we love a touch of volunteering in every resume we evaluate!
Be bold and trust your better judgment, add your volunteering experience to your resume and believe that it will be a powerful asset that will bring you a step closer to your dream position.
Toss in a few bullet points whilst listing, or use the ResumeGiants builder to pack your resume to perfection—employers love the extra attention you give it!
Good luck!
Related posts
One-page resume? Several pages? The resume's length can vary based on one's unique needs. Read on to discover how long your resume should be. […]
Updated on January 7th, 2022