Adding Problem-Solving Skills To A Resume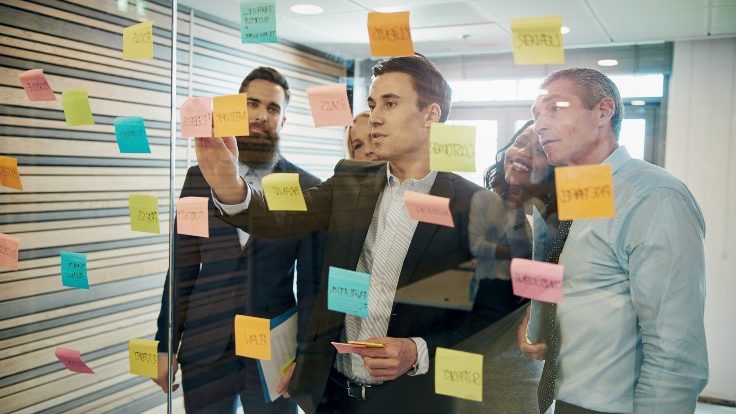 Problem-Solving skills are essential in our daily lives, as uncomplicated issues may arise that need smart rectification.
Companies also find these skills valuable, irrespective of the industry you choose to work in. Thinking creatively, disassembling problems, and producing practical solutions to ease the situation makes you an asset.
For this reason, we recommend emphasizing this crucial skill on your resume during career searches, as it will set you apart from other individuals competing for the same option.
Fortunately, this article of ResumeGiants will provide the vital information you need to convey your soft skills and shed more light on what soft skills are and come examples.
Let's begin!
Here, you will learn about:
What Problem-Solving Skills Are
Problem-solving skills are vital traits that enable us to:
Identify problems
Creatively assess them
Think of solutions effectively and efficiently
This ability enables individuals to find alternatives when routes to work are blocked, services are down, or anything of the sort happens. In the workplace, it becomes handy when we need to complete tasks quickly, free-up schedules, rectify errors, etc.
Developing this skill requires proficiency in several other skills, including analyzing problems, fathoming creative solutions, and applying these small factors in your personal life and business.
Essentially, honing your ability to analyze, evaluate, decide, and communicate creatively may guarantee your ability to think through challenging situations critically.
List of Problem-Solving Skills
As previously mentioned, the core components that produce effective decision-making include:
Analysis
Proper evaluation
Communication
Creativity
Quick decision-making
This section aims to emphasize these factors, giving you more material to express your value on your resume than merely writing "able to solve problems".
Additionally, merely stating that you possess problem-solving skills on your resume doesn't set you apart from the crowd as it is now a cliché term. Essentially, all business individuals are expected to possess these skills since they require them.
What makes you appear more valuable is showcasing your problem-solving skills in your resume, and the information below will help you accomplish this goal. These include:
1. Analytical Skills
In business, the best option upon realizing a complicated situation is to assess the issue and understand the problem's core. This analysis enables you to identify the problem's cause and produce an effective solution.
Afterwards, the next step involves careful thoughts on why the problem arose, what actions will fix the issue, what tools are necessary for rectification, and more.
Presenting this aspect of your business personality may set you apart from other individuals competing for the same role.
2. Assessment
Analyzing the problem allows you to produce a list of actions that may end the complication; however, when these solutions aren't obvious, your assessment ability comes into play.
Essentially, multiple solutions produce different outcomes. As a problem-solver, it's best to evaluate the pros and cons of each possibility and pick the most logical option with little to no consequences.
Some consequences that require further assessment can include the idea's speed of implementation, cost, efficacy, business requirements, etc.
For example, suppose you have 2 solutions, one fixing the problem long-term but will take days to process, and the other rectifying it short-term in hours.
In that case, if the complication impedes completing an urgent task, the short-term but quick option is practical.
You can take assessment skills further and consider other alternatives should your initial plan fail.
3. Decision-Making
Irrespective of how much analysis or assessment you make, a decision from the brainstorming session is necessary to move forward with the problem. Without good decision-making skills and speed-of-implementation, this attribute falls flat.
Essentially, carefully evaluating the problem and its possible solution is a crucial part of being a problem-solver.
Besides quick implementation, good decision-making skills allow you to factor in the necessary elements needed to execute the problem's solution, whether the managers or other group members.
4. Communication
As previously mentioned, making a decision may involve consulting your leaders or group members; however, conveying the problem and its possible answers may be impossible without effective communication.
Suppose you're a developer that works with a team of other programmers and runs into a problem on your end. Failure to convey the problem and solution will hinder work progress or make you seem ineffective.
5. Creativity
Last but not least, the ability that's necessary to develop complex problem-solving skills is creativity. In other words, the ability to fathom multiple ways to solve the puzzle and view the issue from multiple hypothetical angles.
Creativity implies that you can think outside the box to arrive at a decision that ends the problem in the best way possible. Additionally, this skill will enable you to rectify issues when they involve your group or information that's not currently within your grasp.
Nevertheless, strive for creativity and develop your mind to view multiple angles to provide a solution.
Showing Problem-Solving Skills in your Resume
Showcasing your problem-solving skills on your resume may seem like a tricky task, but there are multiple locations on the document to accommodate this ability. You can use the "Skills" section, the "Achievements" section and even give examples of when you solved complicated problems in the "Experience" section.
Remember that when presenting your problem-solving skills, avoid writing down the generic "problem-solving" term, as employers encounter the word regularly.
Instead, you can list specific technical and soft skills in your arsenal that would help you solve problems, like research and decision-making abilities.
As for examples in the "experience" section, present short but powerful examples of times, you overcame significant obstacles in your previous work. This factor is sufficient to grab the attention of a hiring manager.
Problem-Solving Skills on a Resume: Conclusion
If you feel confident in your ability to thoroughly analyze problems, evaluate possible solutions, and promptly execute the correct actions for rectification, it's worth including in your resume.
These skills reveal to employers that you're a valuable asset, as complicated tasks will present little to no challenges while you work.
Hopefully, the information in this article is sufficient in helping you effectively present your problem-solving skills in your resume. Consider using our free resume builder to ease the hassle of composing this crucial document.
Our platform presents multiple resume templates and examples, thereby removing the challenge associated with the task. Let's get a winning-resume!
Related posts
One-page resume? Several pages? The resume's length can vary based on one's unique needs. Read on to discover how long your resume should be. […]
Updated on January 7th, 2022