Should You Put a Picture on Your Resume?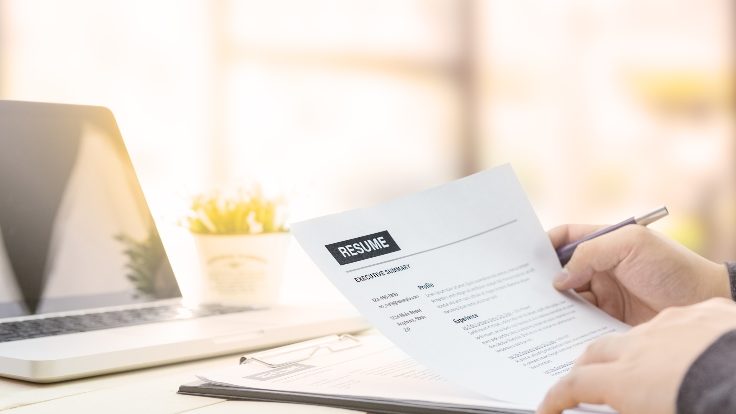 You show your resume to a friend, partner, or family member.
They love it.
And yet, they have one concern: "There's no photo showing your pretty face!".
Although they mean well, adding a picture to your resume is not always a great idea.
In fact, whether you should include it or not depends on the global region where you're applying for a job.
If the vacancy is in the USA or UK, the answer is definitely no picture!
As a rule of thumb, you can accept that the majority of English-speaking countries, including Australia and New Zealand, legislate against pictures on resumes.
On the other hand, employers in Europe, Asia, the Middle East, South America, and Africa (except for South Africa) usually want a resume picture.
So it's little wonder that people get confused.
This article explores why you should generally avoid putting a picture on your resume, and how you can show a more personal side of yourself in other ways.
Why Are There Laws Against Resume Pictures?
Most governments encourage fair hiring practices free of discrimination and bias.
Therefore, employers are usually prohibited from accepting resumes with pictures, and often it's also not allowed to include a residential address, age, and gender.
As a result, applicants get vetted on their skills, experience, and qualifications only, making for a fair and transparent hiring process.
Hiring managers in these countries will reject resumes when they see a picture, in order to protect themselves from legal action.
That's because labor legislation allows unsuccessful applicants to take legal action if they can prove bias and discrimination.
Sounding a bit extreme?
Just try to remember that as humans, we're inclined to judge others. Whereas discrimination can be very obvious, biases can be really sneaky and difficult to root out.
Subconscious or conscious bias happens when we come to a conclusion about someone based on their looks, age, culture, ethnicity, gender, and even where they live.
While most people view themselves as quite open-minded, they might not be aware of these attitudes underneath.
That's why unfair hiring processes are difficult to recognize. But for the applicant, the consequences of prejudice can be ​​irreparable.
Why Employers Will Still See You
You probably already know that recruiters and hiring managers are likely to conduct an online search using your name.
If you didn't know, it might be time to archive some of those college pictures from your Instagram profile before you get found out.
Or you might think that by including a resume picture, they won't go to the trouble of looking you up.
Plus, if the vacancy is posted to a job portal, you've likely already got a picture of yourself there as a jobseeker.
Not so fast, though.
They don't only check your online presence to see what you look like. It's also to confirm your resume information and see if you post offensive content on social media.
So even if you submit a resume in picture format, they'll do online research anyway.
And there's another side to this. If your resume is opened by a biased recruiter or an applicant tracking system (ATS) set to eliminate picture resumes, you won't even get onto the shortlist.
Employers that want to avoid resumes with pictures for legal reasons mostly write this into their ATS selection criteria.
After all, these systems can be even more heartless than your typical corporate recruiter.
An ATS is an automated process that identifies desired keywords and other preferred specifications.
After scanning, the software moves suitable resumes to a shortlist and sends a computerized rejection message to the rest.
How Can You Make Your Resume Stand Out With No Picture?
You should never expect your resume to stand out because of a picture, no matter how beautiful you think you look.
If you're applying for a fair company, it'll only get noticed for your skills, experience, and education, as well as for its professional and reader-friendly format.
By using an online resume builder, you can produce a flawless resume to match your knowledge and industry expertise in minutes.
Take advantage of expert guidance and a wide library of professional templates, some without a picture slot, and others where you can add a photo quickly.
Focus on getting all the important info that matches the job post's requirements in your resume without trying to impress with a picture.
Another professional way to convey how you look is to place a link to your LinkedIn profile on the resume.
Make sure you put it in the personal details of your resume so that the reader can pick it up right away (online resume templates make it a breeze to do).
Other ways of showing your photo include using a portfolio link. This is especially common if you're a model, dancer, actor, or actress. In these professions, using a photo is typically mandatory and required by recruiters.
In general, if a company asks for a picture, make sure to include one.
Choosing a Picture for LinkedIn
LinkedIn is a professional social media network. Almost everyone serious about their career is on there, as are recruiters and employers.
If you want to make the big bucks, you should be too. So if you don't already have a profile, go ahead and sign up to create one — it's free.
Apart from listing your education, skills, experience, and employment history, LinkedIn lets you upload a professional picture of yourself.
Now, this is where your photo is critical, so ensure that it's a clear professional head and shoulders image. Avoid full-length pictures, and definitely don't use an image from your wedding day, with your baby, pet, bestie, or partner.
Make sure you portray a friendly, professional, and genuine person that employers would gladly have on their team.
A selfie can rarely capture that image, so pop into a qualified photographer or ask someone to take a picture of you.
Here are a few key guidelines for a top-notch professional profile picture –
Take care of your appearance; check your hair, makeup, beard, and ensure you look the part.
Dress in workwear that suits your job role. This usually means formal or business-casual attire, although this can change depending on the possession. However, usually, it's best to avoid open shoulders, boldly patterned fabrics, logos, and branded clothing.
Use solid colors. These look good both in color and black and white; some scanners convert color to black and white.
Keep the focus on your face by avoiding a busy background; an empty, neutral backdrop is the way to go.
Natural light works best because artificial lighting can result in harsh contrasts and shadows on facial features.
Take the picture at eye level with your head slightly tilted. Complement the picture with a friendly smile.
Make eye contact with the camera — you want to look keen and interested.
Keep it natural all the way — don't smile too much, cake on the makeup, or wear anything that could be distracting.
Crop the image to right below your shoulders and a bit above your head.
Now, next time your family and friends tell you to add a pic to your resume, you've got your facts straight.
For even more help, try our online resume builder. This will ensure that your resume will be in a reader-friendly format that won't get ditched by an ATS and will keep recruiters reading.
Let's quickly recap the main points of why you should sometimes avoid a resume with picture format:
Most English-speaking counties have labor laws against resumes with pictures.
Employers in these countries immediately discard picture resumes.
Pictures can lead to discrimination and exclusion due to unconscious bias.
The best way to showcase your appearance is on your jobseeker portal profiles or by including your LinkedIn profile handle on your resume.
Despite this, don't forget that European, Asian, Middle Eastern, South American, and most African employers expect a resume with a picture. Resumegiants.com is here to guide you with resume examples that meet these employers' requirements.