17 Resume Summary Examples and How to Write Them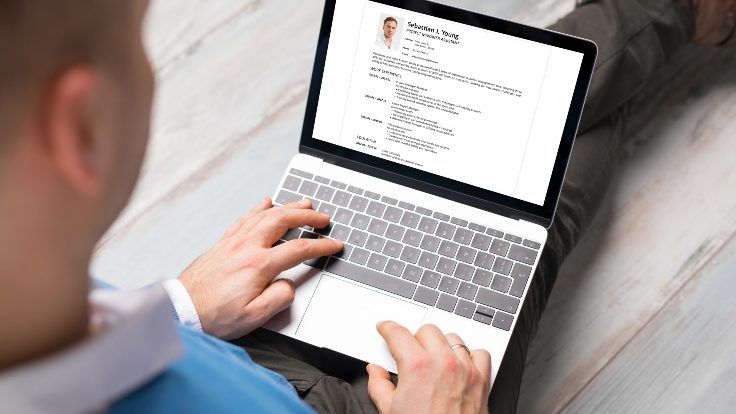 Writing a resume is a large task, and the summary section may seem like the most daunting, as it's right at the top of the page. But we'll let you in on a little tip: skip writing that section at first.
Get words on the page easily by filling in your experience and education. Then go back and highlight your brand of amazing skills in the summary.
Within this article we will tell you what the purpose of a summary is, how to write a resume summary, the key pieces to include, and 17 different examples that will inspire you to finally craft your own professional summary.
What is a Summary on a Resume?
The summary portion of a resume goes above all the other sections (e.g., experience, education, and skills) and best describes you professionally in a couple of sentences.
Your resume summary is crucial because it is the first thing that your hiring manager will read before moving on to your other qualifications. You need to catch their interest and tell them exactly what they need to know, so they can decide if you are a good fit for the position.
How to Write a Resume Summary
If the thought of crafting the right 2 sentences to catch attention makes you nervous, don't fret. We are going to show you how to write your resume summary, tailored to your industry, special skills, and level of experience.
We are even going to show you resume summary examples that will help to inspire your own professional summary.
A good summary for a resume follows a specific format and contains a few key pieces of information. You want to be sure that you include:
Your character (i.e., are you strong, a self-starter, organized, analytical, etc.)
Your current job title
Why you are the best fit for this next job/employer
What makes you amazing (i.e., your accomplishments, awards, superpowers)
Here is an example for someone looking to land a job in software sales. Each of the 4 components above is included, and the entire summary is short and sweet. You want to catch people's attention, and you want to do it in the fewest number of words possible. Take a look at the sentence structure too.
Each sentence is very brief, and almost reads like a sentence fragment – that's ok. You can be a little loose with strict grammar rules in your resume summary.
Software Sales Resume Summary Example
High-performing software salesperson with 10 years of experience selling cybersecurity software and services. As Lead Salesperson, sold $1 million in the last fiscal year and was awarded the Top Sales Bonus. Will bring passion, teamwork skills, and work ethic to XYZ Tech and help to boost sales in the Cybersecurity department.
As you can see, the summary describes this person's character (passion, teamwork skills and work ethic), describes their current work (selling cybersecurity software), and it showcases why they are amazing at what they do (Top Sales Bonus and $1 million sold).
In addition, they even say how they'll help this new company they are applying to, which shows the hiring manager that they've taken the time to tailor their resume to the new job.
What If you Have No Experience?
Even if you have very little experience in the field you are applying to (or no experience to speak of), you can still write an effective resume summary. If you are still in school, you can state accomplishments from academia and how what you are studying will help you succeed in this new role. Check out our complete guide on how to write a resume with no experience for more tips.
You can also lean more into where you are going (the new job) rather than where you have been (school, limited work experience). Here is an example that you could customize to your own industry/studies.
As you can see, the summary describes this person's character (passion, teamwork skills and work ethic), describes their current work (selling cybersecurity software), and it showcases why they are amazing at what they do (Top Sales Bonus and $1 million sold).
In addition, they even say how they'll help this new company they are applying to, which shows the hiring manager that they've taken the time to tailor their resume to the new job.
No Experience Resume Summary Example
Detail-oriented, tech-savvy CAD technician, currently completing a certificate and specializing in mechanical design. Seeking opportunities to aid mechanical engineering departments with their drafting and 3D CAD design, using my CAD skills in SolidWords, Catia, and NX.
Won design competitions each year using my meticulous design skills, imagination, and creativity.
10 Convincing Resume Summary Examples (For Different Jobs)
The easiest way to write your own summary is to take a look at a few different resume summary examples in order to see what works best for your career.
You may also find that if you search for generic resume template summary statements that they don't seem right for your industry. And you're right. Each job and person have unique skills that need to be highlighted differently.
For example, an accountant will need different skills than a doctor to succeed. Skip down to the heading that most closely describes the industry you are looking to land a job in and get your creative juices flowing.
Then, tailor that summary to your own experience and future job. You'll save a lot of time, compared to starting from a blank page.
IT Resume Summary Examples
Let's take a look at two different summaries for the IT industry, but for different positions: a front-end developer and a data analyst.
Front-end Developer Summary Example
Creative, customer-focused front-end developer with 5 years' experience working freelance designing websites for tech start-ups. Skilled with HTML, CSS and JavaScript, but also very quick to pick up other programming languages. Seeking employment with a diverse IT team, where I can work on longer-term projects, highlighting my attention to detail and design to continually grow and improve.
Data analyst Summary Example
Data analyst with a well-rounded employment history, from finance to tech to ecommerce. Successfully analyzed, post-processed, and reported on business insights to the C suite, contributing to key decisions and investments. Looking to work for ABC Corp as the Chief Data Analysis, because my wealth of knowledge across industries and excellent communication skills will be an asset in such a multinational company.
Business and Management Resume Summary Example
Within the business and management category, let's take a look at a manager role and a business development officer.
Design Manager Resume Summary
Experienced designer, with 10 years of drafting experience, working on large teams, and learning how to work with diverse personalities. Combining technical skills with teamwork, leadership, and communication gifts will be the best fit for a Design Manager.
Business Development Officer Resume Summary
After 13 years in business development at YF Design, looking for a new challenge and to apply skills to a municipality that will do good with the connections built. Strategic partnerships were initiated, and key sales were secured through tried and true methods and a personality for leading with truth and kindness. Seeking the Business Development Officer position at Blue Township, where well-honed relationship building skills can be used to further the mission of cultivating culture and inclusion.
Finance and accounting Resume Summary Example
Accounting and finance positions require specific knowledge and skills that should be highlighted within the resume summary.
Staff Accountant Resume Summary
CPA obtained in 2010, graduated with a Bachelor of Commerce as Valedictorian, and impeccable professional record in accounting to date. Seeking a new Staff Accountant job at ABC Financial, where there is room to learn and grow professionally within an industry leader.
Accounts Payable Clerk Resume Summary
Meticulous records, a keen eye for discrepancies, and ability to follow company policies are strengths on top of 15 years of experience in both accounts payable and receivable. After assisting in an audit last year as the Accounts Payable Clerk, zero errors were discovered, and personal systems were applauded by the auditor. Looking to bring utmost care and pride in work to a new job with Bright Automotive.
Education Resume Summary Examples
Those who work in educating others could be employed at public schools, universities, or private corporations that specialize in education.
Here are a couple of resume summary examples for education professionals.
2nd Grade Teacher Resume Summary Example
After a rewarding 10-year stint at Edgar Elementary and being recognized by both the school administration and the students, now looking for a new way to impact young minds. Seeking the 2nd Grade Teacher position at Waldorf School, where the smaller class sizes and more individualized learning plans will allow for my caring and effective teaching to better reach every child.
Biology Professor Summary Example
Seeking new tenured Professor position at a world-class post-secondary institution where departments can collaborate and expand borders of research. Excited to become a part of the Queen's College and to add my unique research profile on Biomechanics Technology, award-winning Lecturing, and the growing body of funding to the Biology faculty.
Medical Resume Summary Example
Education is quite important within a highly regulated profession like those who are in the medical industry, so take a look at how these resume summaries detail specific training.
Surgical Nurse Resume Summary
Experienced surgical nurse with 10 years at Chicago General, working within the General Surgery department. Worked with hundreds of doctors and nurses, spending additional time training new surgical staff on standards and procedures. Seeking a new challenge at Mercy Hospital, where attention-to-detail, teamwork skills, and surgical experience will add to the institution's strengths.
Phlebotomist Resume Summary
Graduated from Jersey College with a certificate in Phlebotomy, and seeking employment with Life Labs, where a real difference can be made in patient's lives. Bringing a kind heart, excellent interpersonal skills, and organization to the team, where new processes and specific instructions will be quickly learned.
Graphic Design Resume Summary Example
Graphic designers could use this resume summary example to think about how to craft their own, depending on their strengths.
Graphic Designer Resume Summary
Talented, efficient graphic designer with a knack for nailing technical presentations and content.
Will bring energy, knowledge, software skills, and cutting-edge designs to the Tech Company's content creation, amping up their already stellar communications by working closely with marketing to understand and deliver on their vision.
Other Resume Summary Example
Finally, let's look at 2 examples of resume summaries where the person has limited job experience. The first is an engineering grad looking for their first technical role, and the second is a person looking to make a change from customer service to programming.
Engineering Student Resume Summary
Currently studying civil engineering (GPA 3.8) and set to graduate with honors in 2022. Studies focused on infrastructure and sustainable engineering, in the hopes of working for the State to bring an environmental perspective to structural engineering. With a desire to change the world for the better, excellent problem-solving skills, and two Dean's Awards, I bring excellence to every project and team.
From Customer Service to Programming
Conflict resolution, teamwork, and excellent verbal communication skills are brought to the table by this customer service representative turned self-taught programmer. Seeking the opportunity to work with a large technical team, bringing award-winning communication skills and certificates in Java, C++ and Python, as well as an extensive online portfolio. A mature professional who is quick to learn, easy to get along with, and willing to start from the beginning in a new challenge.
Still Need Help with Writing your Resume Summary Statement?
If you still aren't sure where to start with your summary statement, take a look at our free online resume builder. You can also search for resume templates and completed resume examples online to find additional examples.
But don't forget to take a few moments to think about your specific skill sets and how you can showcase yourself to your prospective employer in your resume summary. You'll be glad you did, when you get called for an interview!