Adding Your Address on a Resume: Do or Don't?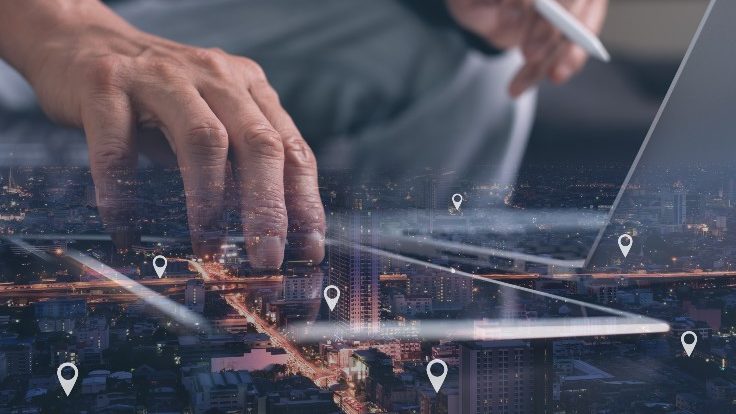 Nowadays, resumes may not seem like complex documents to complete, especially when you can use a free online resume builder to structure it in the ideal resume format to nail a job vacancy.
Although these advanced tools definitely help, you may be surprised to learn that the HR personnel likely in charge of hiring you will spend only a few sounds inspecting a resume before moving on to a different candidate.
Therefore, making sure every one of your resume elements is where it needs —and doesn't need to be— is crucial if you want to get ahead of the competition.
For most jobseekers and their prospective employers, including an address on the resume can be unwise and outdated if done incorrectly.
Everyone communicates online—why waste any space, right?
Still, the address on your resume can reveal a lot about you, so placing it in the appropriate corner of the resume is a smart move. If you are unsure how to write a resume, combining the tips found in this article with our free resume builder will boost your chances of landing that dream gig of yours.
Pros and Cons of Writing Your Address on a Resume
Before email, an address was a synonym for a physical mailbox, where letters, documents, and most bills arrived. Electronic forms of correspondence have supplanted all that. The question now is—is there a benefit of a physical address on a resume?
We've crunched the numbers and scoured the internet to find the possible benefits of incorporating an address on your resume:
Background checks. By providing your address on your resume, you enable the recruiter to check if you are who you claim to be. Checks like these are carried out at the end of the interview process, but having the information from the start shows you have nothing to hide.
Expected info. Traditional address on a resume is a standard feature, and managers may want to see it on your application. Some organizations even prefer to respond with a formal letter that has to be signed—and that calls for an address.
Location. Where you live can affect productivity at the workplace. People commuting long-distance can be more tired and burnt out, potentially making them less professionally attractive for employers. Managers prefer workers who show up on time. Living closer to the office can be a plus factor on your side in this case.
Application software tracking. Most recruiters use application tracking software to organize their database and perform searches for a potential candidate when a new position opens. A debunked myth is that related software tends to use the address as a keyword, meaning you may miss out on a job due to technicality. There is no proof that the assumption is correct because there is no single and universal application tracking software. Most apps are proprietary, which means developers do not share details.
Now, some practical arguments against providing your address on your resume include:
Discrimination. Including an address in your resume might lead to localized discrimination. Some employers believe in stereotypes, especially those of demographic nature, and may exclude you from the hiring process based on the neighborhood you reside in. Studies have shown that, sadly yes, resume bias is a factor in many hiring practices. If you are a member of an ethnic minority, racial group, or live in a part of a city or locale that you feel is misunderstood and could be discriminated against, perhaps you should forget about including the address.
Design. The visual look of the resume format is crucial for grabbing attention. Everything needs to be compact and stylish, spaced accordingly, and in line with the file type aesthetics. If the design has no particular purpose, use the space for professional abilities and experience. Adding an extra skill can be the tipping point over the competition and bring you the job.
Location. As previously mentioned, if you live far from the office site, the boss may not want to risk hiring an employee who is more likely to be late or unable to make it to work on short notice.
How to Write Your Address on a Resume
When including your address on a resume, be careful to position the relevant info in the appropriate place. By default, free resume templates group the address alongside other contact details.
However, the appropriate resume format is for the address to go into the resume header, together with other contact information, like your name and age. Or, if you are worried about potential data misuse, you can only provide the city or region of your residence.
Address on Resume When Relocating
Geography doesn't limit job mobility, and when relocating to a new city, it's crucial to update the resume with your current address. The resume envelops your entire work history, and when the companies that employed you in the past are located in another area code, that may confuse the future recruiters.
You might also have impressive qualifications, but the employer may think it's too much of a hustle to wait for your relocation and move on with a local candidate.
If you are still house hunting, mention that you are moving in a cover letter. Alternatively, you can include "relocating" as part of your address, write, say, "Relocating to Portland, Oregon" instead of your home address in a different state.
Examples on how to add your Address on a Resume
There are several options to consider when handling your address on a resume, depending on what you think is appropriate and can be beneficial in the hiring process.
Providing your full address details shows you have nothing to hide, and that you are a trustworthy person. The address can go in the resume header, located in the sidebar of the document.
A few resume examples:
Complete Address:
Apollo Rd.111
Dallas, TX 75021
However, if you don't anticipate physical documents and want to protect your privacy, a good option is to limit information to just the city or wider region. In cases when you may end up not getting the job, you won't have any linkable address tied to your name.
No Address, just city/state:
Sacramento, California
When applying for a job in a new city, you should emphasize in the resume that you are in the process of relocating. Also mention the same information in the space where your external contact information is. That way the employer can be sure they can reach you.
Relocating example without an address:
Jane Smith
Relocating to Phoenix, AZ
000-123-4567
email: jane@example.com
ATS Resume Address Example:
Diligent software engineer with five years of experience in app development. Problem-solving skills that have contributed to tasks accomplished ahead of schedule, reducing company expenses. Hoping to join the X-software team in Pittsburgh, Pennsylvania, and contribute to creating digital solutions for the company's customers.
The Bottom Line on Putting your Address on a Resume
These days, hiring is almost entirely online, and putting an address on a resume may seem redundant. At the same time, the details can reveal a lot about you, for example, that you are a local and dependable people, which are both qualities that may be important for an employer.
If you chose to provide an address on your resume, position it in the header in combination with other personal information in a neat and orderly manner. It should never be front and center, just another tiny detail in the bigger picture.
The free resume maker of ResumeGiants is a solid option to help you tailor the perfect summary of your skills and experience.