Core Competencies on a Resume: examples and pro tips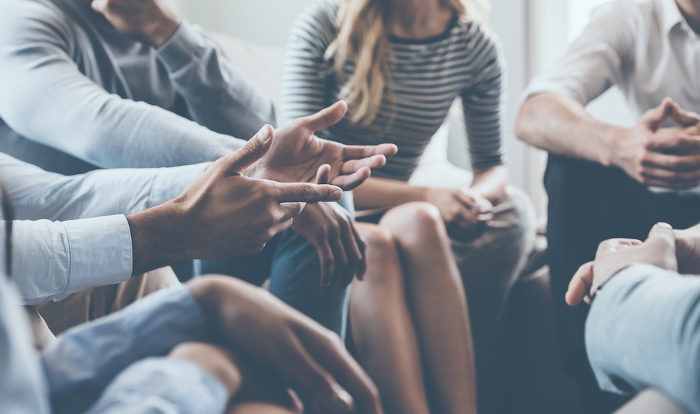 Building a resume can involve many moving parts. One of the most important characteristics of a good resume is whether it showcases your personality and your professional ability effectively and comprehensively to employers.
Core competencies are slightly different from skills, since they're a bit broader and typically refer to knowledge or expertise in a particular field or area.
In this article, we will go over what core competencies are with some examples, why they are important, and some of the top ones you can include when you create your resume yourself or use an online resume builder like ResumeGiants!
What is a core competency?
Core competencies are your list of qualifications that clearly show what makes you a desirable candidate to an employer. Core competencies can include your skills, certifications, and other personal attributes that make you a good candidate for a specific position.
There are also core competencies in organizations but the definition in organizations differs slightly from personal core competencies.
From a business perspective, core competencies are skills, abilities, and personality traits that contribute to better employee performance leading to organizational success. Highlighting core competencies that match a company's list can help tailor your resume for specific positions to make it less generic and catch employers' attention.
Should you include core competencies on a resume?
A core competencies section can significantly elevate your resume to a more professional and well-rounded standard.
Qualify for keyword searches
Some people do not realize this, but if you are applying to a job that receives thousands of applications, your resume is often vetted through a digital scanning process known as Applicant Tracking Systems or ATS. This software looks for keywords within your resume that the employer has identified as necessary for the position.
When you think about how to write a resume, writing for a software scanner may not come naturally. Having a clear and concise core competencies section near the top of your resume can make it easier to qualify for a job using this type of scanner to validate your resume and send it through to the next step of the hiring process
If you do have the attributes and skills for the job, but do not clearly state them on your resume, you might not get through this tracking process at all. A core competencies section helps avoid this problem by forcing you to spell out your skills using a precision that you might not realize you need if you expect a person to look at your resume more qualitatively.
Attention-grabbing section
Another benefit is that employers may be more likely to spend time on your resume if they immediately notice your core competencies. Getting the attention of employers is sometimes the hardest part of the hiring process, because of how many resumes are sent in to popular organizations and companies.
Often, employers are comparing their organization's requirements and competencies with the information on the resumes of possible new hires, so adding your personal competencies can help them make quick comparisons.
Clear and professional structure
Core competencies help showcase who you are in a concise manner. It lists all your biggest strengths and abilities while immediately giving employers a clear idea of who you are and what they can expect if you are offered the position.
Structuring a resume can be the most intimidating part of starting a job search, especially if you're doing it for the first time (or the first time in a while). Some people may need to turn to an online resume builder or follow online resume templates if they're unsure of how to write a resume or what to include, such as this core competencies section.
Who to know what are your core competencies?
To figure out what combination of competencies works best for you, using an online resume builder can be a good starting point.
Here are some ways you can start building your core competencies section:
Write out what you identify to be your best skills and attributes
If you are far along in your career, there may be more than 50 skills and attributes you can identify. It is important to narrow this down to the strongest ones. Ensure that each skill differs from the others in some significant way, to make sure the items on your list are not repetitive or redundant.
Be specific to the job
Tailoring your core competencies section based on the job is often a good way to show a high degree of interest in the position. Use terms from the job description and look up the company's values, then adjust your list accordingly.
It can feel easy to write one resume and use it on every job to which you apply, but this is unlikely to impress a hiring manager and even less likely to match a narrow list of keywords a digital scanning software is identifying.
Choose a format
Formatting the core competencies section is also important. There are countless ways you can do this, and some people find success by simply following generic resume templates, but using a resume builder can be the most efficient way to arrive at a layout you like.
Resume builders can also help structure other parts of a resume or just simply teach applicants how to write a resume properly.
Top core competencies you can add to your resume
Here are a few core competencies examples:
Time management skills: many employers will be on the lookout for this skill. Make sure you can link it to your professional experience and support its inclusion on your resume with a concrete example if you land an interview
Teamwork: you are able to work well in teams even when you disagree or have different opinions
Problem-solving skills: you always try to find a good solution to any problem that arises and enjoy the process of solving problems
Leadership ability: you know how to lead a team of people, be assertive, and act responsibly
Adaptability: you are able to quickly adjust to a new situation while producing high-quality work
Focus: show you have drive and passion for your work
Communication skills: this important ability at any level of one's career is only becoming more important in the increasingly digital age with the increase in remote work
Innovation: if you are an innovative person who has the experience to support it, this can make you stand out from the crowd
Research skills: you can find and analyze information and pick good resources, along with the other skills research involves, like critical thinking, resourcefulness, and digital literacy
Decision- making: many jobs require you to make difficult decisions on a daily basis, and decisiveness can indicate a future leader
Ambition: being career-focused shows your commitment to your work and that you care about what you do, so employers are likely to invest in your long-term success due to your potential
Job-specific skills: it is important, and often vital, for applicants to add skills that are specific to the job. Skills like Java for a programming job or customer interaction experience for a service-oriented job could be valuable to include. Consider using the job description to pick out keywords and skill sets the hiring manager has already determined to be relevant.
It is often helpful to make sure you have experience or project work that corresponds to the competencies you list, so you can explain how you gained and utilized these skills.
If you are finding it difficult to narrow your list, consider looking at resume examples online or from others in your field to get inspiration from other people's core competencies section or general resume templates.
Including core competencies is important in order to get your resume noticed by employers and passed through digital tracking or scanning software. Show employers exactly why you might be a good fit for a position and help them get to know your professional background and personality in a clear, concise way.